Today I Learned that Python's standard library has a cmd module and it is awesome!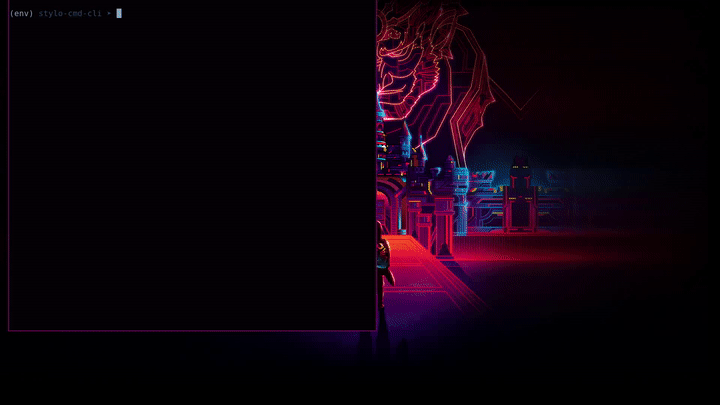 A few weeks back at PyConUK I gave my first lighting talk at a conference. During that talk I spoke publically about stylo for the first time. Stylo is a Python library that I have been working on for just over a year and a half and it aims to make the creation of images easier by bringing together ideas from programming and mathematics.
Version 0.6.0 was recently released which included the first feature that wasn't written by me! It's very exciting not only to see other people starting to take an interest in the project but taking the time to make a contribution!
Now that stylo seems to be getting to the point that it might me useful to other people wouldn't it be great if there was a community driven example gallery that people could get inspired by? - Well now there is! And it's called Stylo Doodles